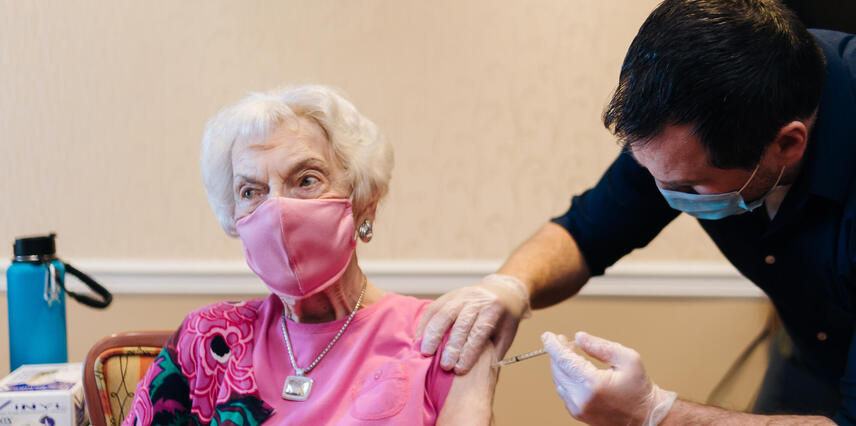 Vaccine Clinic First Step Towards Normal
January 4, 2021
After a year of enduring the COVID-19 pandemic, residents and staff at The Summit received a small vial of hope—the vaccine. Because The Summit is a Life Plan Community, residents and staff were eligible to receive the COVID-19 vaccine, which requires two doses.
The staff setup a vaccination clinic this winter, scheduling appointments for staff and residents. After adhering to social distancing measures that limit gatherings and closed the dining room, vaccinations give the entire campus a little light at the end of the tunnel.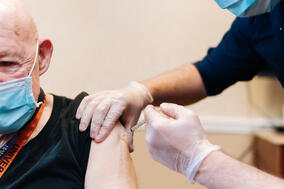 "Residents and staff have done a wonderful job of adjusting to the CDC recommendations necessary to stay safe during the pandemic," Executive Director Gina Meadows, RN, said. "We're glad residents and staff have access to the vaccine and hope to see a return to normalcy in the not-to-distant future."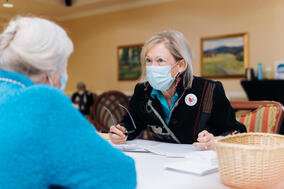 Staff is making plans to reopen the dining room—with social distancing measures and reservations in place—in late spring. It will mark another step in getting back to life as usual on campus.
"Community is the hallmark of life at The Summit. We're just not meant to live in isolation, and while we've worked hard to make sure residents are not alone and can mark holidays and daily events, we know it's not the same as sitting close to a friend or hugging a loved one," Meadows said.
"We are looking forward to the day when what we enjoyed in the past becomes our present reality."