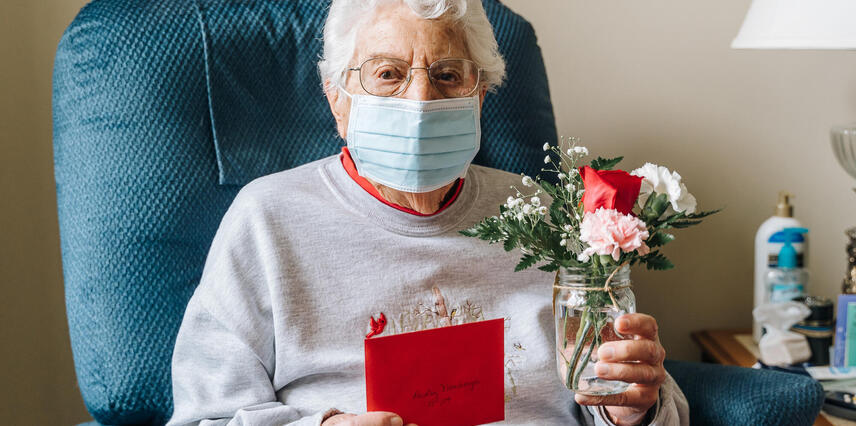 January 4, 2021
A handful of staff and residents busily pick from roses, carnations, and baby's breath. Each flower finding its way into a vase to be delivered with a Valentine to residents in Assisted Living and Health and Rehab.
"We wanted to provide a way to let all residents across the campus, especially those in Assisted Living and long-term care, feel loved and cared for," Activities Director Andrea Cox said.
COVID-19 continues to provide hurdles to socialization and connection, but residents and staff are finding new ways to be sparate together. "We want each resident to know he or she are seen, known, and deeply loved," Cox said.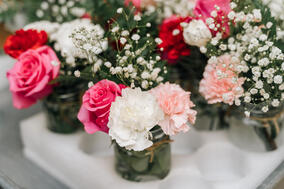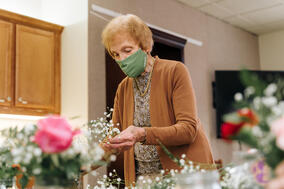 The Summit also asked family members to submit virtual Valentine's greetings to share on social media and, in many cases, on an iPad for residents in Assisted Living.
"This isn't the way any of us want to celebrate it, but while COVID-19 is here for now, our relationships are here forever," Cox said.